Clerkship Director Dr. Chris Mavroides Passes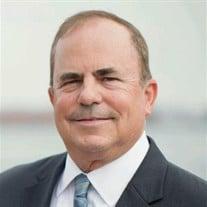 ×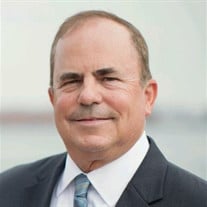 The FSU College of Medicine mourns the loss of our Clerkship Director for Geriatrics, Christopher Mavroides, M.D. He was beloved by our students, staff and faculty and will be greatly missed.  Here is his obituary:
On February 12, 2022, our beloved Dr. Mav went home to be with our Lord. He was born on October 10, 1954 in Waltham, MA to John and Jean Mavroides, who have preceded him in death.

Dr. Mav attended Williams College, MA until 1976 and upon graduation, attended the University of Cincinnati, College of Medicine where he obtained his medical doctorate. He completed his residency at St Lucie Hospital affiliated with University of Massachusetts in Internal Medicine in 1983. In 2010, he obtained his Masters in Psychology-Geriatric Specialization from the Chicago School of Professional Psychology.

Some of the many positions our hard-working doctor held were Geriatrics Clerkship Director as well as Assistant Clinical Professor at Florida State University College of Medicine in Ft. Pierce, Staff Physician, Member of the Board of Trustees, Chairman Utilization and Review Committee at Raulerson Hospital, the Executive Board of Florida Geriatric Society, as well as his private internal medicine and geriatrics practice, which he continued to serve until days before his death.

He was also a patient teacher. He served as the Assistant Clinical Professor of Medicine for FSU, Adjunct Professor of Psychology for Chicago School of Professional Psychology, Faculty Member of Nova Southeastern University in the Physician Assistant Program, Preceptor of ARNP Graduate Students in Barry University, and Instructor in Advance Cardiac Life Support.

Dr. Mav worked at Everglades Regional Medical Center as the Director of ICU, Chief of
Medicine, and Chief of Staff, as well as his private practice of Internal Medicine and Geriatrics in Pahokee, FL. At Raulerson Hospital, he was a Member of the Medical Executive Committee, Vice Chief of Staff, Board of Trustees, and Chairman of the Board of Trustees. He also served as the physician at Brighton Medical Clinic for many years and also as Medical Director of the Seminole Tribe of Florida. Before he moved to Florida, he worked in Massachusetts as the Staff Physician at Mary Lane Hospital, Harrington Memorial Hospital, St. Vincent Hospital, and Adcare Hospital. He was also the Medical Director of Chandler Street Methadone Clinic and the Medical Director of Chemical Dependency.

In his life, when he wasn't helping patients, he could have been found coaching for Okeechobee Parks and Rec, OCRA, and Upward at FBC for soccer, baseball, and basketball, serving as team physician at the Okeechobee High School, running in ten of the Walt Disney World Marathons, countless 5K races and higher, walking his dog Rex, going to Tampa to watch his Tampa Bay Lightning or Buccaneers, keeping an eye on the grandkids, having a conversation with his children, or spending time with his wife, all while making sure to reference or laugh at his beloved Three Stooges or reading a Sherlock Holmes book.

Dr. Mavroides is survived by his loving wife of 27 years, Bonnie. He is also survived by his children, Scott Blomefield (Sarah) of Okeechobee, Fl, Heather Johnson of Okeechobee, Florida, Corissa Trani (John) of Brooklyn, NY, Alexis Mavroides of Lexington, KY, Andrea Mavroides of Tampa, FL, and Tristan Mavroides (Brooke) of Okeechobee, FL. He leaves behind 5 grandchildren, Shelby, Peyton, Ethan, Teagan, and Logan, as well as his brother George Mavroides (Sally) of Cape Cod, MA.

Visitation will be 5 p.m. to 7 p.m. Thursday, February 17, 2022 at Buxton & Bass Okeechobee Funeral Home. Funeral services will be 11 a.m. Friday, February 18, 2022 at Okeechobee Missionary Baptist Church. Interment will follow at Evergreen Cemetery.

In lieu of flowers, memorials may be made to FSU Foundation c/o FSU College of Medicine, 2498 S 35th Street, Fort Pierce FL 34981.

Those wishing to leave a message of condolence may sign the register book at, www.OkeechobeeFuneralHome.com

All arrangements are entrusted to the direction and care of the Buxton & Bass Okeechobee Funeral Home, 400 North Parrott Avenue, Okeechobee, Florida, 34972.