Class of 2011 alumni news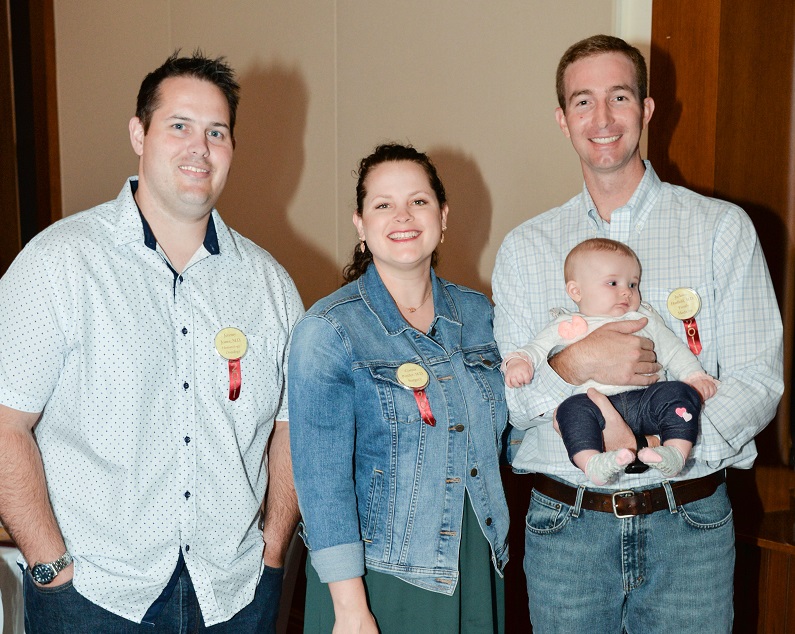 Three members of the Class of 2011 returned to their home campus to help mark its 10th year providing outstanding clinical education to third- and fourth-year medical students.
Dr. Jeremy Jones (left) completed his residency in internal medicine at the University of Texas Southwestern Medical Center in Dallas, Texas.  He then did a fellowship in hematology/oncology at the Mayo Clinic in Rochester, Minn.  He is now practicing at Hematology/Oncology Associates of the Treasure Coast in Stuart, Port St. Lucie and Fort Pierce.  He will be joining the faculty of the FSU College of Medicine Fort Pierce Regional Campus.
Dr. Cianna Pender (middle, married to Dr. Jackson Hatfield at right) completed her residency in general surgery at the Louisiana State University School of Medicine in New Orleans, La.  She served as chief resident in her final year there. Pender is now practicing general surgery at South Georgia Surgical Associates in Thomasville, Ga.
Dr. Jackson Hatfield (right, with baby Josey) completed his residency in family medicine at the LSU Ochsner Medical Center in Kenner, La.  He is in practice as a family physician at Archbold Integrative Medicine in Thomasville, Ga.