Celebrating our Eleventh Graduating Class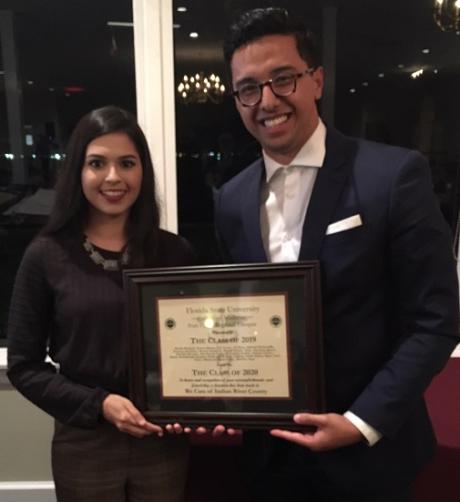 ×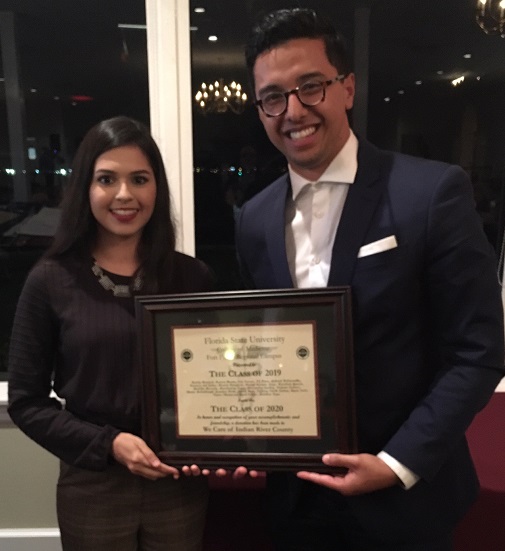 May 15, 2019
The Florida State University College of Medicine Fort Pierce Regional Campus recently honored their eleventh graduating class.  Having spent two years here, training one-on-one with physicians all over the Treasure Coast, the twenty-one members of the Class of 2019 are moving on to their residency programs.  These students will be pursuing careers as doctors in family medicine, internal medicine, pediatrics, obstetrics/gynecology, surgery, pathology and anesthesiology. The graduates gathered with the campus dean, Dr. Juliette Lomax-Homier, community board members, staff, and physician faculty to celebrate their accomplishments at the Pelican Yacht Club in Fort Pierce.  Awards were presented to the students and faculty.  The Dean's Award, for the most outstanding graduate, went to Alexandra Lackey.
The Class of 2019 presented Dr. George Garcia, hospitalist at Lawnwood Regional Medical Center, with the Extra Mile Award.  They chose Dr. Robert Dermarkarian, FSU clerkship faculty for pulmonary/critical care medicine, for the Excellence in Teaching Award.
The Class of 2020 presented the graduating class with a gift, in the form of a donation to the We Care Clinic in Vero Beach.