2020 Faculty Awards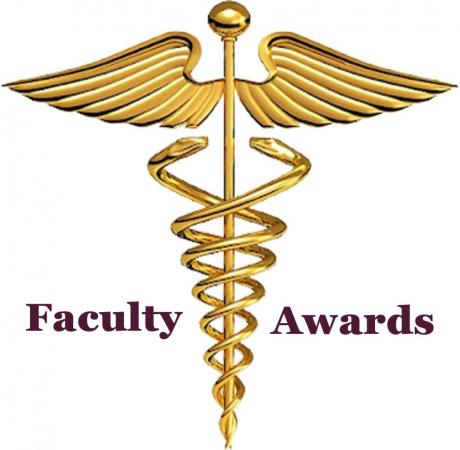 ×
November 17, 2020
Due to COVID-19, we were unable to host our annual Faculty Appreciation Celebration.  At this event, we would have presented our 2020 faculty awards. 
One award, titled Guardian of the Mission, is for a physician whose activities have furthered the college's mission: to "educate and develop exemplary physicians who practice patient-centered health care, discover and advance knowledge and are responsive to community needs, especially through service to elder, rural, minority and underserved populations." This award was presented to Sobia Khawaja, M.D., pediatrician at Treasure Coast Community Health in Vero Beach.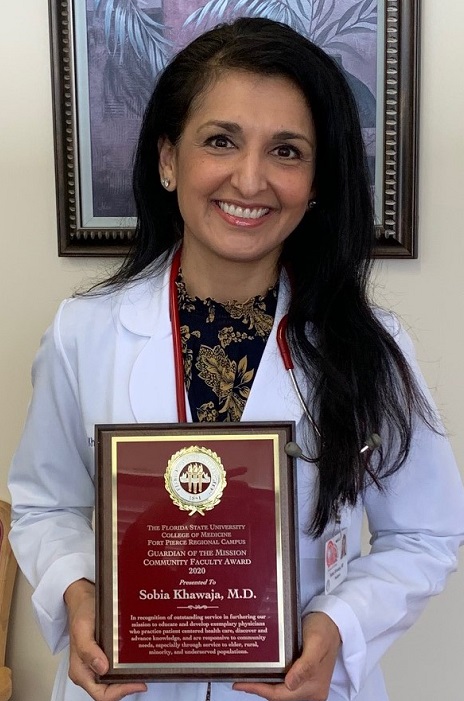 Another award, Outstanding Community Faculty Educator, is for exemplary achievement in meeting student educational needs, working collaboratively, dedication to the curriculum principles and enthusiasm for teaching.  This award was presented to Paul Gaeta, M.D., internal medicine hospitalist physician for Cleveland Clinic Martin Health.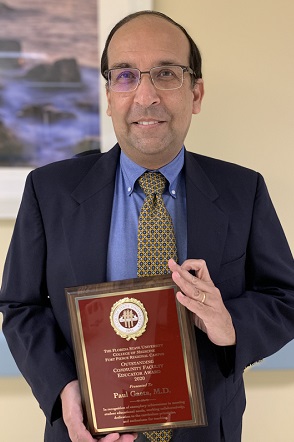 The final faculty awards for 2020 were presented to the dedicated clerkship faculty physicians who have taught our students since 2010.  The ten-year service award was earned by 13 physicians: Katherine Adams, MD, Dennis Cardriche, MD, Harold Cordner, MD, Ernesto Diaz, MD, Zoran Drmanovic, MD, Ajay Goyal, MD, Irene Machel, MD, Pete Papapanos, MD, Prithvi Sawh, MD, Jonathan Slonin, MD, Richard Weisberg, DO, Peter Wernicki, MD, Heather Yeckes-Rodin, MD