Dr. Christie Alexander bids farewell as FAFP President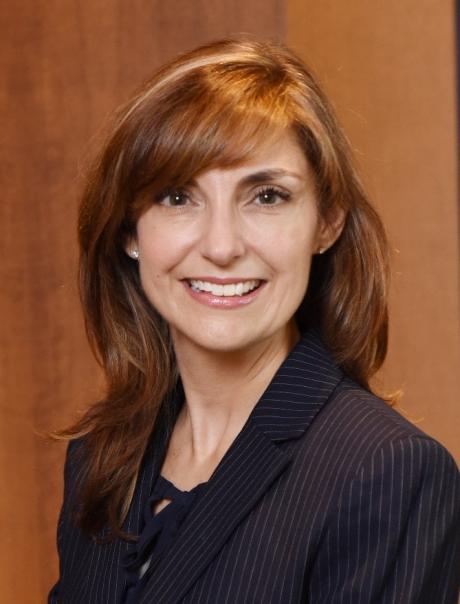 ×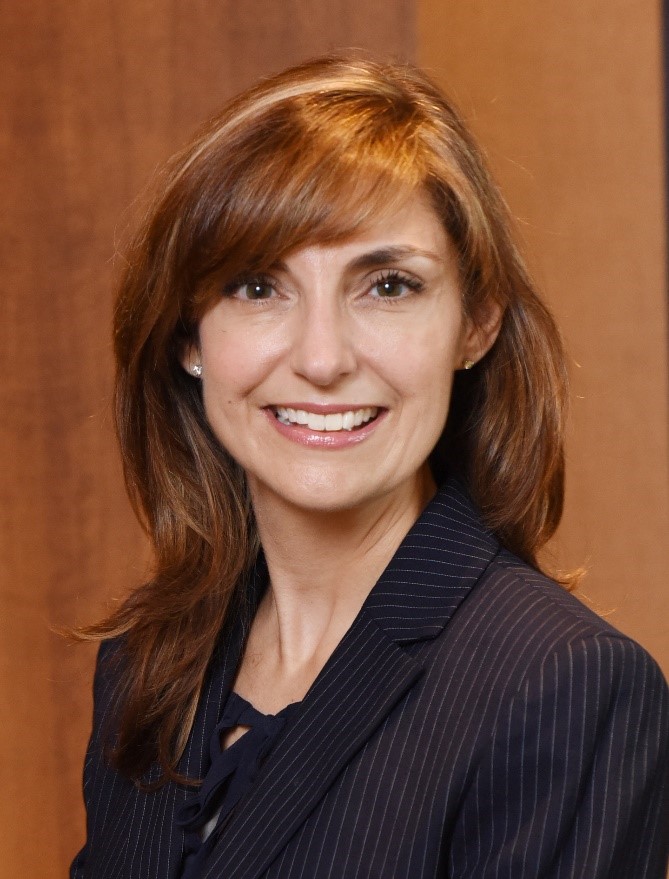 "2020 – what a year it's been. It's so hard to imagine that twelve months ago I stood in front of the membership giving my inauguration speech at our annual business luncheon. That seems like 10 years ago now! Having "Everybody Wants to Rule the World" as my theme song last year was foreshadowing to say the least!
Looking back over this past year, I have to say that I am sad, proud, and excited. I am sad that I didn't get to connect with all of you in person on a regular basis this year. Becoming the first FAFP virtual president is not something I would have ever dreamed of, much less aspired to be. It makes me sad I wasn't able to shake your hands or hug you at the end of this year's annual business meeting, that I wasn't able to give our new president, Dr. John Gross, a huge high-five as he begins his presidency and writes the next chapter of the FAFP's story. But most of all, I am extremely sad for the reason we had to have our meeting virtually, for a virus that has forever changed our lives, and for those we've lost this year due to COVID-19.
On a more positive note, I am extremely proud of everything we have accomplished this year. Your Academy leadership has been fighting the good fight on your behalf due largely in part to being singularly focused on the organization's mission, "Supporting Florida's Family Physicians!"
From our members testifying against scope of practice at the Capitol, to holding our first ever virtual summer and winter forums, to our staff working day and night to bring you invaluable COVID resources, to fighting for the safety of our patients and our members throughout this pandemic... the list goes on.
You should know that family medicine was the most represented specialty in the Capitol this year with a record fifteen FAFP leaders participating in the Doctor of the Day program during Session – a testament to your engagement this past year. Similarly, we will have raised close to $55,000 for our PAC by year's end (another new record), and we hope to surpass this mark with your continued support and dedication to the cause next year. Organizationally, we had a record fifteen members apply to serve for the FAFP Board of Directors this year and even more wanting to serve on committees. Our Resident and Student Leadership Council also knocked it out of the park this year hosting monthly webinars, creating a Chief Resident Leadership Series, ensuring that resident directors are represented on every FAFP committee, and designing map of family medicine residency programs and FMIGs which can be found here: https://www.fafp.org/students--residents.
I am also proud that, despite COVID-19, we remain strong financially even while reinvesting in the membership by purchasing and distributing PPE at no cost for over 500 of our members in dire need during the early stages of the pandemic. I am proud of our COVID-19 Task Force led by Dr. Chris Scuderi and all of the hard work that has gone into bringing you up-to-date information since COVID-19 started, including regularly updated information on our website and the fourteen webinars on COVID-19 and one townhall, bringing you the latest updates from experts in the field. I am proud of the media blitz we had throughout the year through PSAs, interviews with NPR and local media, and quotes in popular magazines including Oprahmag.com, Men's Health, and Better Homes and Gardens, as well as the letters we wrote to government leadership to ensure access to care and safety during this crisis. Our voice has been everywhere this year.
Most of all, I am beyond proud, humbled, and honored to know those of you still working on the front lines fighting this virus every single day. I have never been more honored to be a family physician working next to the best of the best knowing that our patients are in the best of hands. Our patients and our profession are so lucky to have you.
Lastly, I am excited about our future. There are a lot of words to describe 2020, but the word that keeps coming back to me is "transformative." 2020 has forced us to take a long hard look who we are as a nation, as individuals, and in this case, as a specialty. It has allowed us to reflect, to reimagine our vision, and to reaffirm our value.
This year we created the Florida Family Medicine Reimagined Advisory Council which was tasked with analyzing the rapidly evolving healthcare environment in Florida to provide strategic guidance to effectively position the FAFP to support its members over next five to ten years. This is about more than the future of the family medicine. This is about who we are as an identity and the value we bring to our patients, our communities, and to medicine as a whole. In fact, enduring scope of practice passage for nurse practitioners has allowed us to re-identify and reclaim our place in medicine. Battling COVID-19 has once again shown our flexibility and our ability to fluidly move through and navigate uncharted waters. Never before have family physicians been needed more than they are right now, and I am excited to see us stepping up to address our patients' needs. We are the most flexible of the specialties, we are the most omnipotent of the specialties, and I am so excited to see us recognize and harness that value - now more than ever.
I am also excited to see efforts being made to end systemic racism once and for all. I am excited to see a brighter future for LGBTQ care and being able to support all of our minority communities. I am excited that telemedicine is here to stay and that we are working to ensure reimbursement is sufficient for bringing muchneeded care to our underserved and rural communities, as well as those who needed care during this pandemic.
Last, but not least, I am excited about the future of family medicine – our residents and our medical students. Their energy and enthusiasm for family medicine solidifies everything we have done this past year and continue to do for our specialty, and I am grateful that they have chosen family medicine as their specialty.
This has been one of the hardest years for all of us in so many different ways. To say that it has been difficult is an understatement, but the stories I've heard over and over again are not stories of defeat. They are stories of resilience, determination, and resurrection. As it goes in mythology, the phoenix obtains new life by rising from the ashes of its predecessor. Who we were as family medicine is not who we are now. And like the phoenix rising from the ashes, we are stronger than ever before.
I know that personally, I could not have gotten through this past year without the support of my family, my friends, my colleagues, the FAFP staff, and all of you. Thank you for everything you do and continue to do on a daily basis for our patients, our communities, and for each other. Again, I wish I could shake your hand or hug each and every one of you. But know that I am sending you a big huge virtual hug or handshake (whichever you prefer) and that I am so incredibly honored to have been given the opportunity to be your president this year. Until we meet again, I challenge each and every one of you to be part of the process that continues to chart our new course as family physicians. We are strong, we are resilient, we are Family Medicine Fierce! Thank you."
Original article featured in the the winter issue of the Florida Academy of Family Physicians' Digital Florida Family Physician medical magazine can be accessed here.