Dr. Charles Fleischer Announced as FYAP Poster Award Winner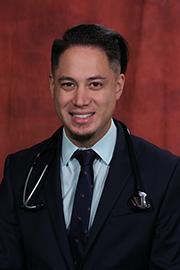 ×
On October 14, the Florida State University's Council on Research and Creativity announced that Dr. Charles Fleischer, Assistant Professor in the Department of Family Medicine and Rural Health, was the 2020 First Year Assistant Professor Poster Competition Award Winner.
His poster titled, "Reducing incidence and prevalence of diarrheal illnesses in rural Honduras", highlighted his research in the Honduran village of Gracias a Dios. The primary objective of his study was to reduce the morbidity and mortality of diarrheal illness in rural Honduras by addressing the underlying causes of diarrheal illnesses. To date, the current project accomplishments include:
Assembled a diverse and multi-level research team
Completed a thorough literature review on diarrheal illness specific to rural Honduras
Administered a pre-interventional community health needs survey which is currently being analyzed
Conducted water and geological analysis surveys
Appointed two Village Health Workers
Compiled a Village Health Worker training manual and identified Honduran medical doctors to train them
Partnered with Honduran medical and dental professionals in addition to engineers, professors and rural village leadership
For more information on Dr. Fleischer's research, you can view his poster here.