Black Lives Matter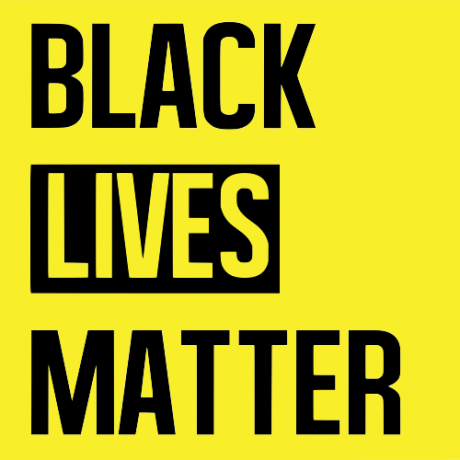 ×
To our College of Medicine community:
First and foremost: Black lives matter, today and every day, without qualification or equivocation.
We want to build on Dean Fogarty and President Thrasher's messages of support for Black liberation and uplifting Black people in the fight against police brutality. We are especially shaken by the very recent killing of 38 year-old Tony McDade by police right in our own Tallahassee community, who arrived at his residence unannounced and immediately opened fire. Tony McDade was killed just days before the start of Pride month and the anniversary of the 2016 Pulse nightclub massacre near our Orlando campus. We are likewise supporting the many demonstrators, medics, and businesspeople from LGBTQIA+ community in North Carolina, New York, and elsewhere who have been assaulted just in the last couple of days in the fight for Black liberation.

Especially given present circumstances and the chilling history of Pulse so recently in our memory, we realize that all of these events will involve deep collective trauma for many of our students, faculty, and staff. We are also still reeling from seeing how much Tony McDade's name has gotten buried in the national media and even in Florida itself, even as Black people murdered by police in other states have been uplifted. We note that this is also not the first time police have killed a Black trans man in our immediate community around main campus—or that such violence has received little public attention. Just this March, Mychael Johnson was killed by police in Tallahassee. The 31 year-old father of four children was unarmed when a police officer shot and killed him. And for this police violence against LGBTQIA+ members of the #BlackLivesMatter movement to follow so closely after Tony's death at the hands of police in late May is absolutely going to do deep and lasting damage. 

The recent slayings by police of Black trans members of our Tallahassee community and this mass assault on LGBTQIA+ community spaces by police in North Carolina and at the Stonewall Inn in New York City—the historic heart of Pride—directly implicate our College of Medicine mission and how we can make a positive impact by responding in support of our community within and beyond Florida. We can engage in healing by saying Tony McDade's and Mychael Johnson's names explicitly in dialogue about recent murders and attacks impacting the Black trans community, and about how our community can rise together intersectionally in support of Black community within and beyond LGBTQIA+ spaces. 

Here we note that we speak to a specific moment in time—a period of only a couple of weeks that has likely felt like a lifetime for many among our student and employee communities. But our goal is to grow a thriving and thoughtful collection of resources on police violence and the carceral state that center our COM mission. Likewise, we know that we have likely lost more Black trans people to police brutality in the communities around our regional and satellite campuses. We focus here on immediate events in Tallahassee with an eye toward uplifting those whose stories we may not yet know.
For Pride month and forever after, we will uplift your voices and perspectives however we can in the continued struggle for Black liberation. In addition to the Town Hall that so many of you helped to make possible, we will be building in activities in our curriculum for students to learn about Tony McDade, Mychael Johnson, and other members of the Black trans community here in Florida who have faced difficult challenges with mental health and trauma. Often these experiences lead Black trans people into deeply troubled relationships and other social situations that are themselves consequences of racial oppression. The experience of abuse and social violence within the Black trans community is rampant, as we learn in our sex and gender focused educational activities here at COM.
Tony McDade's death offers a particularly unique lesson for our community in this regard. Some of you may know that at the time police shot him, he was involved in an investigation and possibly facing murder charges himself. We want to state in no uncertain terms that this does not change the immorality or brutality of police killing Tony McDade. We also note that often murdered people who are Black and/or trans are expected to be "perfect victims" only worthy of elevation in media coverage if they seemed like flawless people in life. This is an additional, insidious form of systemic racism that harms the lives and health of Black trans people like Tony McDade and Mychael Johnson—and we condemn it.
 So we will always continue enhancing our learning and support spaces for general racial justice and LGBTQIA+ education, and focus on nurturing student mental health in the process. Many of you may also have more immediate needs related to mental and social health this summer—needs that may be new or different because of both the COVID-19 pandemic and the deep emotional work that processing and responding to police brutality against Black and LGBTQIA+ people requires. We understand and empathize, both with the burden of these individual experiences and the fact that the pandemic has not stopped for protests. Rather, as numerous public health and medical experts have issued strong statements supporting demonstrations for racial justice even amid the pandemic, we too want to affirm the gravity of the moment.
COVID-19 has disproportionately killed Black Americans because of systemic racism. The data show this clearly and we must respond boldly. This coronavirus will likely reveal itself to have done the same in the LGBTQIA+ community when we have more detailed data to explore. We stand with other health care and social justice organizations that have released statements championing the fight for Black liberation as a fight against COVID-19.
That said, we absolutely encourage all of you to do what you can to stay safe and well this summer. Please make sure that if you participate in demonstrations or other actions, you wear a mask and maintain as much distance as you can from other people, and make sure to practice excellent hand and surface hygiene. We treasure each and every one of our community members, and are reminded of a mantra that has appeared frequently during the pandemic: "We isolate now so that when we gather again, no one is missing."
May we all find ways to reconcile bold action for Black lives with sensible measures to stop COVID-19 spread—so that when we gather again, no one will be missing.
The Council on Diversity and Inclusion