Nicaragua mission trip gives students real-life experiences in global health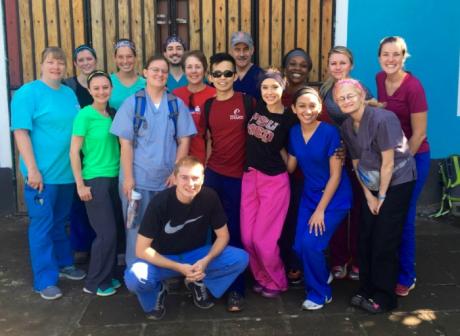 ×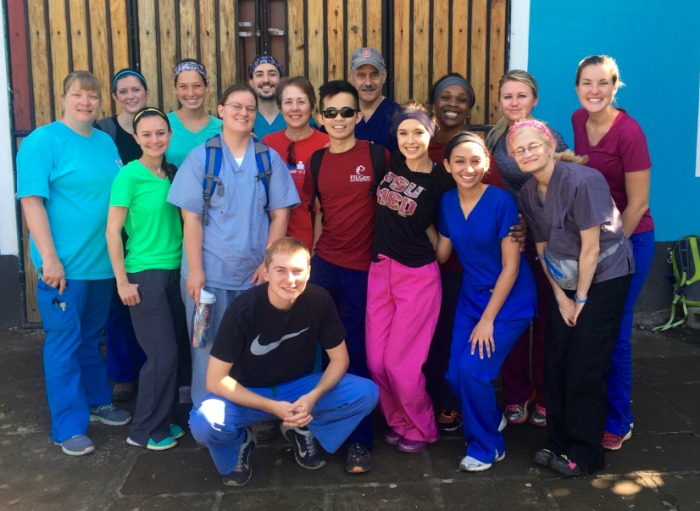 This summer, Jonathan Appelbaum, MD, headed up his sixth mission trip to Nicaragua for the Students Interested in Global Health group.
"We go to provide continuing care to a rural community outside of Managua, Nicaragua," Appelbaum said. "It allows our students and residents to see and practice global health, to observe health systems outside of the U.S. and to practice with other members of the health care team. SIGH provides care to this community by doing three to four trips per year."
Students Interested in Global Health (SIGH) is a student organization founded at Florida State University College of Medicine. It aims to provide medical students with a global perspective on healthcare delivery in developing countries.
SIGH tries to accomplish this by providing: speakers who have knowledge and experience providing care in developing countries; forums for medical students to share their medical service learning experiences with fellow colleagues; and ultimately providing winter, spring and summer medical service learning experiences to Nicaragua through the four years of medical training.
Through these practices, SIGH hopes to encourage within the enthusiastic medical student a deep understanding and appreciation for global health and the impact it has on the future of health care practices and delivery.
Appelbaum, who recently assumed the role of interim chair of the FSU College of Medicine Department of Clinical Sciences, also said participants get a chance to see some stunning sites of Nicaragua.
"This trip, we were able to go to the top of Masaya volcano and look down to see the lava. It was very cool," said Appelbaum, whose role during the Nicaragua trip was serving as faculty for students, undergraduates and residents.
Students who participate often have never traveled outside of Florida or the United States and have never been to a resource-poor country.
"They learn about the social determinants of health and realize that basic needs such as food, clean water, shelter and sanitation are important factors of health and wellness of a community," Appelbaum said.
Students also learn compassion, develop interest in primary care, and strengthen their history and exam skills.
"We see patients in their rural communities and make home visits, providing primary care services, acute care and ongoing care of chronic medical conditions," Appelbaum said. "The most rewarding part is seeing many of the same patients again."