Post-Discharge Adverse Events
Discontinuities in Care (the scientific rationale for the occurrence of post-discharge adverse events)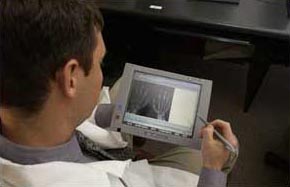 The literature has suggested that preventable adverse events are likely to occur following hospital discharge and may be associated with discontinuities in care (1, 2). Discontinuities or gaps in care occur in complex systems such as the health care system, which involves the interaction of numerous professionals (3). The interdependency of health care activity and complexity within systems increases the potential for error, especially when multiple and expedient handoffs are necessary (4, 5). The system of care may be most vulnerable at transitions, with discontinuities in care arising mainly from poor information transfer (3) and faulty communication (6).
Discontinuities in care that result from poor information transfer and faulty communication often take place between inpatient and outpatient pharmacies (7), as a result of unstructured physician discharge summaries (8-10) and unstructured cross-coverage physician sign-outs (11, 12), and during the discharge planning process (13), patient notification, and follow-up of abnormal laboratory test results (14). For example, the failure to transfer medical information regarding a patient's drug allergy or prior therapeutic drug failure between inpatient and outpatient pharmacies increases the risk of overmedication and harmful drug interactions. Unstructured physician discharge summaries often invite inaccuracies (15) and significant delays in transmitting pertinent patient information regarding hospitalizations to outpatient health care providers (16, 17). Studies have proposed the implementation of standardized discharge summaries (8-10) and the use of structured, database generated discharge summaries instead of dictation discharge summaries to improve the quality of the information content and to reduce the time required for this information transfer (18, 19). Structured cross-coverage sign-out lists that include a summary of the patient's medical condition, laboratory data, resuscitation status, a problem list, medication allergies, and follow-ups can also significantly improve information transfer (12). A structured discharge planning process that focused on an early home return, assessment of plans and needs for discharge by a nurse at admission, and early involvement of a social worker and home nurse, if indicated, improved the transition of care in an acute-care-for-the-elderly unit (20). Finally, the failure to notify patients of an abnormal laboratory result can result in the failure to ensure that patients return for follow-up care. These are examples of discontinuities in care that may be associated with post-discharge preventable adverse events that may lead to injury.
References:
Kohn L.T., Corrigan J.M., Donaldson M.S. (eds.): To Err is Human: Building a Safer Health System. Washington, DC: National Academy Press, 2000.
Forster A.J., et al.: The incidence and severity of adverse events affecting patients after discharge from the hospital. Ann Intern Med138:161-167, Feb. 4, 2003.
Cook R.I., Render M., Woods D.D.: Gaps in the continuity of care and progress on patient safety. BMJ 320:791-794, Mar. 18, 2000.
Kizer K.: Ten steps you can take to immediately improve patient safety in your facility. Briefings on Patient Safety 1:1-4, 2001.
Schiff G., Rucker T.: Beyond structure-process-outcome: Donabedian's seven pillars and eleven buttresses on quality. Jt Comm J Qual Improv 27:169-174, Mar. 2001.
Donchin Y., et al.: A look into the nature and causes of human errors in the intensive care unit. Crit Care Med 23:294-300, Feb. 1995.
Kuehl A.K., Chrischilles E.A., Sorofman B.A.: System for exchanging information among pharmacists in different practice environments. Am J Health Syst Pharm 55:1017-1024, May 1998.
King M.H., Barber S.G.: Towards better discharge summaries: Brevity and structure. West Engl Med J 106:40-41, Jun. 1991.
Lloyd B.W., Barnett P.: Use of problem lists in letters between hospital doctors and general practitioners. BMJ 306:247, Jan. 23, 1993.
Rawal J., Barnett P., Lloyd B.W.: Use of structured letters to improve communication between hospital doctors and general practitioners. BMJ 307:1044, Oct. 23, 1993.
Petersen L.A., et al.: Does house staff discontinuity of care increase the risk for preventable adverse events? Ann Intern Med 121:866-872, Dec. 1, 1994.
Petersen L.A., et al.: Using a computerized sign-out program to improve continuity of inpatient care and prevent adverse events. Jt Comm J Qual Improv 24:77-87, Feb. 1998.
Inouye S.K., Schlesinger M.J., Lydon T.J.: Delirium: A symptom of hospital care is failing older persons and a window to improve quality of hospital care. Am J Med 106:565-573, May 1999.
Boohaker E.A., et al.: Patient notification and follow-up of abnormal test results. Arch Intern Med 156:327-331, Feb. 12, 1996.
Macaulay E.M., et al.: Prospective audit of discharge summary errors. Br J Surg 83:788-790, Jun. 1996.
Brook R.H., et al.: Effectiveness of inpatient follow-up care. N Engl J Med 285:1509-1514, Dec. 30, 1971.
Paterson J.M., Allega R.L.: Improving communication between hospital and community physicians. Feasibility study of a handwritten, faxed hospital discharge summary. Discharge Summary Study Group. Can Fam Physician 45:2893-2899, Dec. 1999.
Van Walraven C., et al.: Dictated versus database-generated discharged summaries: A randomized clinical trial. CMAJ 160:319-326, Feb. 9, 1999.
Malphurs F.L., Striano J.A.: Gaze into the long-term care crystal ball: The Veterans Health Administration and Aging. J Gerontol A Biol Sci Med Sci 56A:M666-M673, Nov. 2001.
Landefeld C.S., et al.: A randomized trial of care in a hospital medical unit especially designed to improve the functional outcomes of acutely ill older patients. N Engl J Med 332:1338-1344, May 18, 1995.