Dr. Mark Stavros, education director and clerkship director of the emergency medicine program at the Florida State University College of Medicine's Pensacola Regional campus, received the Pioneer Award at the March 24 Pensacola Area Commitment to Excellence (PACE) Awards.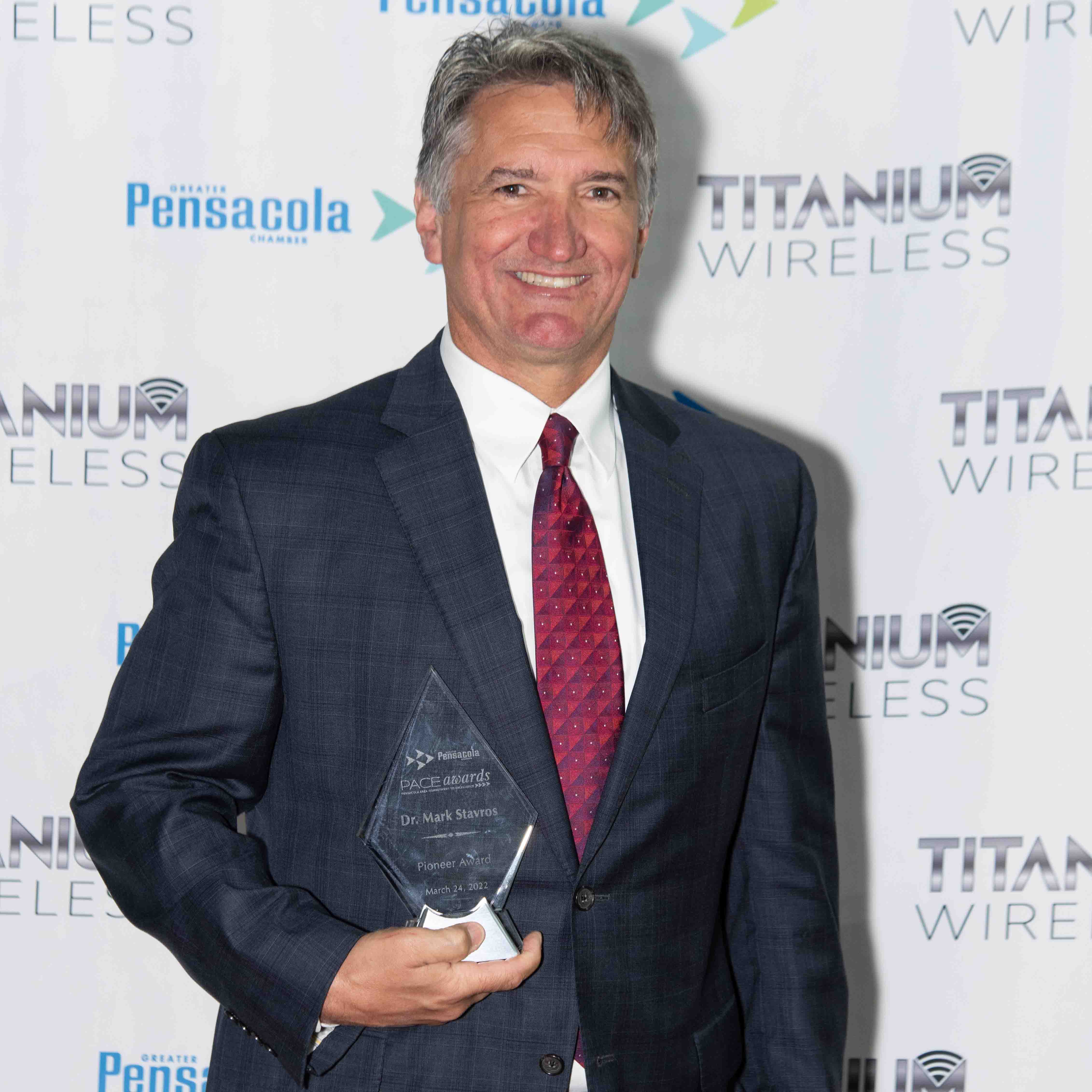 Established in 1978, the award honors an individual in the healthcare field who has made significant contributions, provided leadership with lasting impact and demonstrated a lifetime commitment to progress within the healthcare community.
As medical director of the West Florida Hospital emergency department, Stavros met the challenges presented by the COVID-19 pandemic to assure the emergency room continued to see patients who were impacted by both the virus and other health emergencies. He recognized early on that the hospital was seeing fewer heart attack and stroke patients out of fear of contracting the virus. Through messaging, he assured the community that emergency rooms were safe and encouraged those who felt like they were experiencing a medical emergency to find care.
A board-certified addiction medicine physician, Stavros also advocated for the expansion of treatment for those with substance abuse disorders. He has developed Gulf Coast Addiction Medicine in two locations, as well as several jail programs. Through education about substance abuse disorders, he has sought to decrease the negative stigma attached to addiction.
Working with the FSUCares medical student organization, Stavros has coordinated annual medical mission trips to Central America for 19 years, and piloted a telemedicine health delivery project to expand care in rural Panama.
In addition to his 20 years with the College of Medicine, Stavros is also the medical director of the EMT/Paramedic programs at Pensacola State College, further expanding his reach in educating and mentoring future healthcare professionals.