Dermatology Residency Program - Tallahassee
Dermatology Residency Program
A Message from Our Director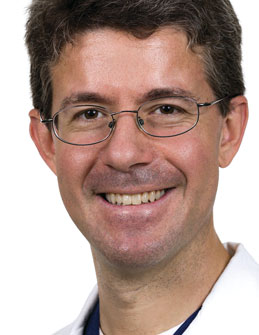 The Florida State University College of Medicine's mission is to educate and develop exemplary physicians who practice patient-centered health care, discover and advance knowledge, and are responsive to community needs, especially through service to elder, rural, minority, and underserved populations.

Dermatology Associates of Tallahassee is a medical specialty group that focuses on comprehensive diagnosis and treatment of skin disease. We have been located in Tallahassee, Florida for over 25 years. Dermatology Associates shares the philosophy and goal of bringing quality health care to underserved populations and to the greater Tallahassee and North Florida region. The dermatology residency program is an enthusiastically supported vision of the group. We recognize the need for greater numbers of well-trained dermatologists in our region. We have the patient volume, physical facilities, dedicated and engaged faculty and organizational plan to train dermatology residents and guide their progression from novice to fully competent practitioners who can deliver care with compassion. We have a robust training environment that includes exposure and intensive training in general dermatology, pediatric dermatology, MOHS surgery, electro-surgery, cryosurgery, narrowband UVB and PUVA. We have a plastic surgeon on staff to help with complex closures including flaps and skin grafts. We are leaders in superficial radiation treatment for skin cancer. There is a full complement of lasers on site including excimer, V-beam and CO2. We have an outstanding board certified dermatopathologist on staff and residents will receive excellent and comprehensive training in dermatopathology that includes weekly didactic lectures as well as extensive time at the scope.The residents will also gain exposure to the full realm of cosmetic procedures including fillers and the use of botulinum toxin.

The majority of the training will take place on Dermatology Associates' facilities in Tallahassee. The residents will also see patients at rural locations in the Panhandle fully supervised by our faculty to gain perspective and experience in treating diverse patient populations. Inpatient consultations are provided in conjunction with Tallahassee Memorial HealthCare. Dermatology Associates of Tallahassee will provide the funding for the residents' training including salary, textbooks, educational travel and all administrative support. Florida State University provides the institutional oversight.

We, at Dermatology Associates of Tallahassee, are certain that we can make a difference by educating and training young physicians who will be clinically competent, caring and also able to manage the non-clinical issues that are important in today's health care environment. We are hopeful that some of our trainees will choose to spend their career in North Florida. If you choose to apply be prepared to work hard and learn.
Sincerely,
William Harris Green, MD
Program Director / Clinical Assistant Professor