New Patient Information
FSU SeniorHealth™ is focused on helping patients live an active and healthy lifestyle.

Looking for a new physician that specializes in geriatrics?
Have questions about arthritis, dementia, falls and management of medical problems?
Just leaving the hospital and need to see a specialist in geriatrics?
Living at an independent or assisted living facility and need an onsite visit?

Call FSU SeniorHealth™ at 850-644-1543 to schedule an appointment today. Below are new patient forms that you can fill out prior to your visit.
FSU SeniorHealth™ mission is to provide and teach a person-centered approach toward optimal health and aging.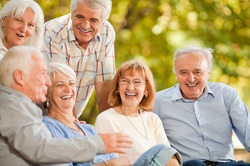 FSU SeniorHealth
Are you or your loved one 65 or above and looking for an appointment in the Tallahassee, FL area?
Are you a new patient and need to access our forms?