M.D. Class of 2020 GHHS ceremony and graduation awards
Start Date
Fri, 5/15/2020
Location
Durell Peaden Auditorium
Introduction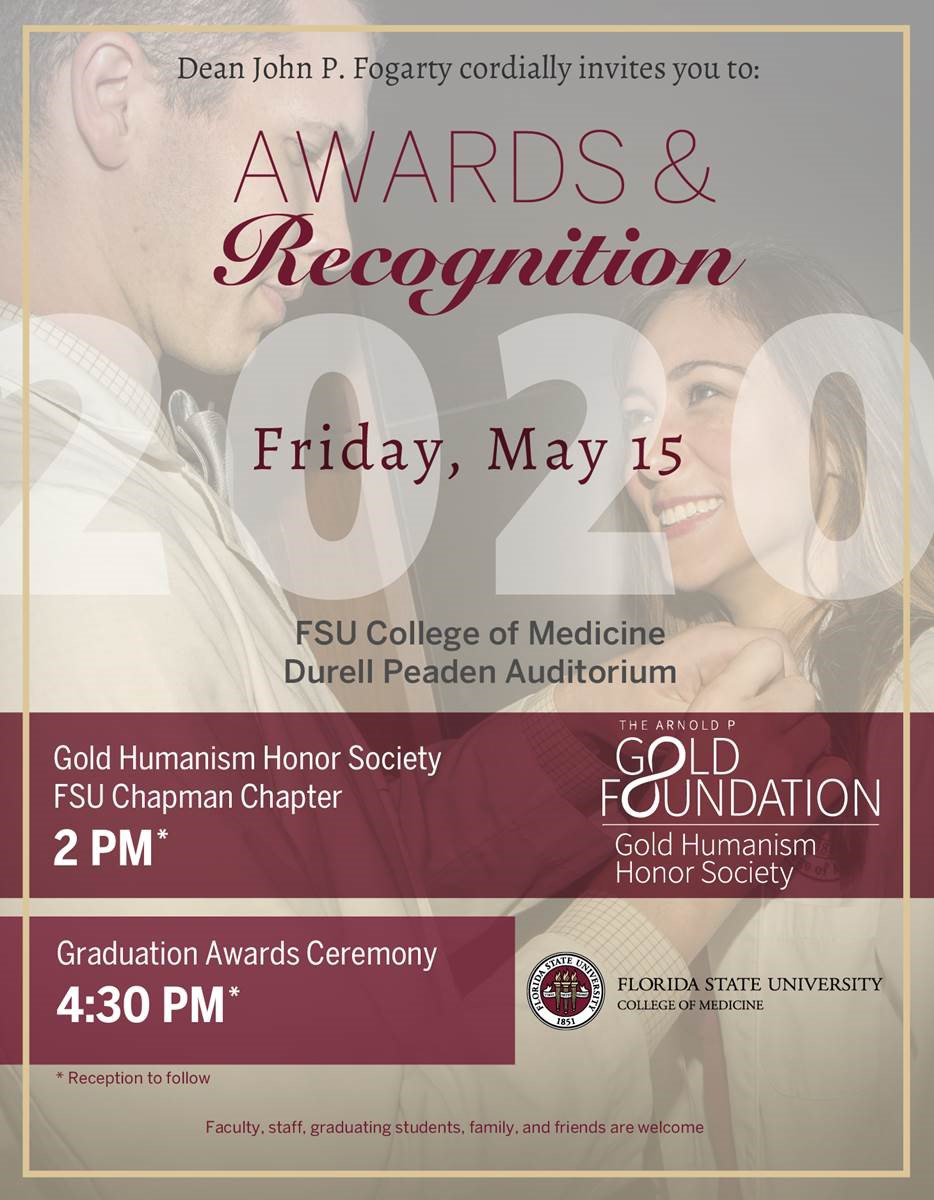 Description
Gold Humanism Honor Society Ceremony
2 p.m. | Durell Peaden Auditorium
Small reception to immediately follow in the atrium
The Gold Humanism Honor Society (GHHS) honors medical students, residents, role-model physician teachers and other exemplars recognized for "demonstrated excellence in clinical care, leadership, compassion and dedication to service." The FSU College of Medicine GHHS Chapter was created in 1997 to recognize the top 10-15% of the graduating class who stood out as exemplars of humanism. Students who are chosen each receive multiple nominations from faculty and staff and their classmates in categories that assessed: care with caring, service, and clinical excellence. 
Graduation Awards Ceremony
4:30 p.m. | Durell Peaden Auditorium
Reception to immediately follow in the atrium
Members of the M.D. Class of 2020 will be honored with a series of awards recognizing leadership, excellence in research, excellence in specialties, altruism and more.
Contact Name
Brandon Hill
Add Event to Calendar
Fri, 5/15/2020 2:30 p.m.
Fri, 5/15/2020
Eastern
M.D. Class of 2020 GHHS ceremony and graduation awards
---
Durell Peaden Auditorium