Estate Planning for Dementia Caregivers: What to Know and Actions to Take
Start Date
Thu, 9/03/2020
Description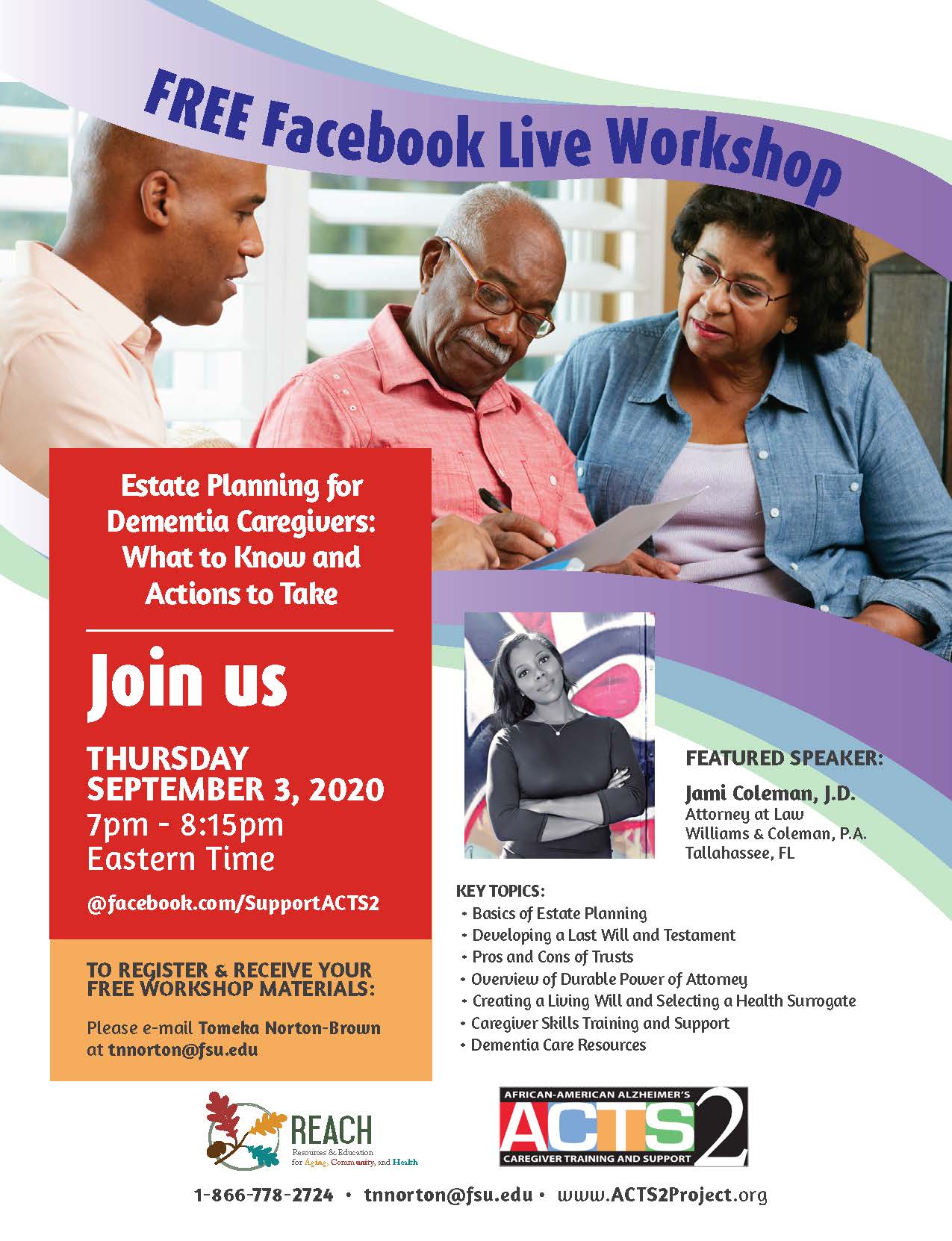 Please join us for a free Facebook Live Workshop on Dementia Caregiving and Estate Planning!
The workshop offers practical information about developing a well-rounded estate plan to arrange and protect your family assets. Key topics of the workshop include:
the importance and use of estate planning

basics in creating a last will and testament, pros and cons of trusts

development of a living will

strategies for selecting a health surrogate
The workshop will also highlight personal caregiver stories in estate planning and provide information about skills building and support for family caregivers of older adults with dementia. Elder care professionals, future caregivers and other interested community members are strongly encouraged to join the workshop.
To register and receive free materials, contact Tomeka Norton-Brown at the email or phone number below.
Contact Name
Tomeka Norton-Brown
Add Event to Calendar
Thu, 9/03/2020 7:00 PM
Thu, 9/03/2020 8:15 PM
Eastern
Estate Planning for Dementia Caregivers: What to Know and Actions to Take
---
Online