Reducing Risk for Dementia: How to Make Physical Exercise Fun and Easy
Start Date
Thu, 12/10/2020
Description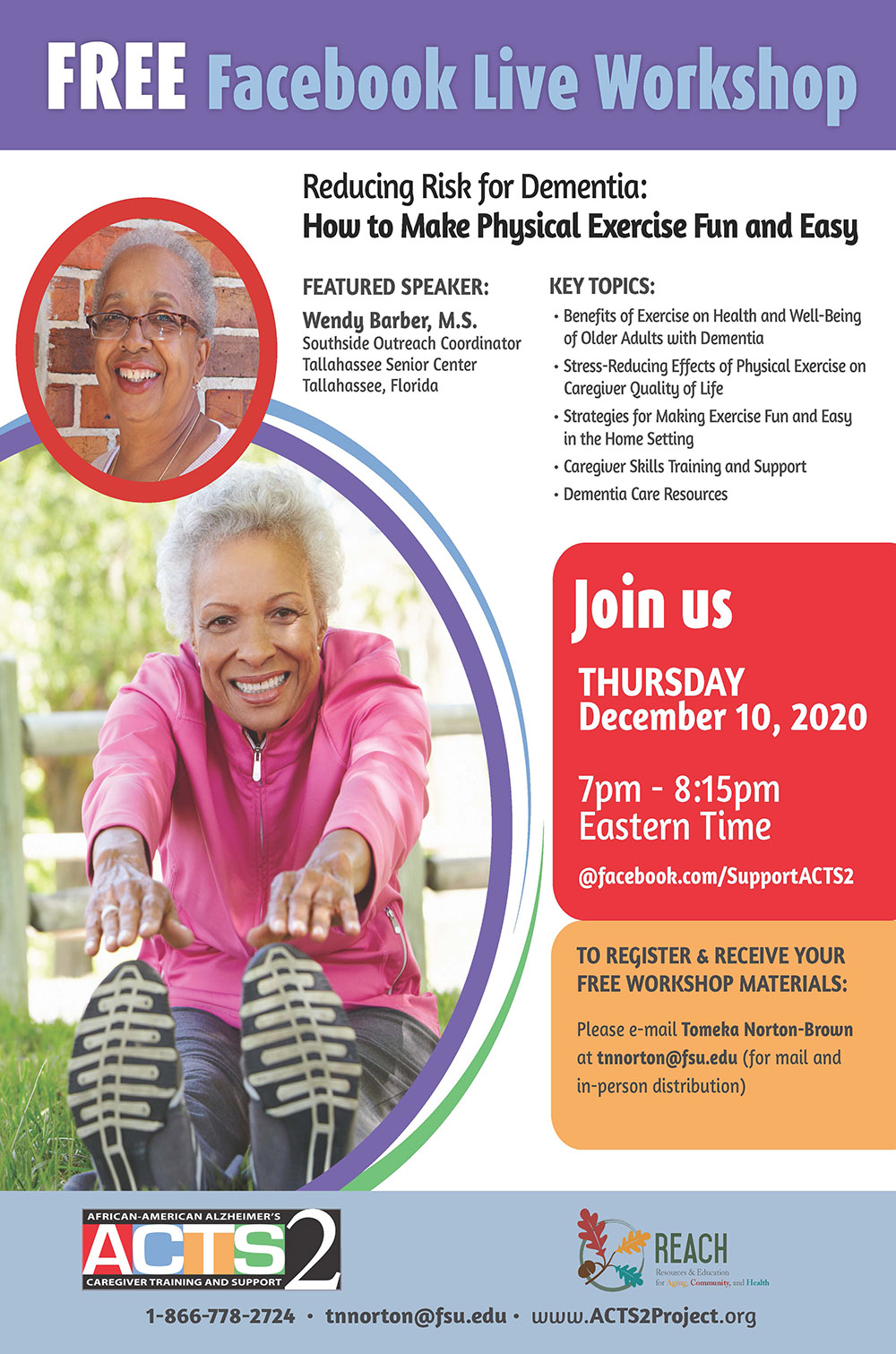 Please join us for a free Facebook Live Workshop on Reducing Risk for Dementia: How to make Physical Exercise Fun and Easy!
This workshop will provide information on the benefits of exercise on health and well-being of older adults with dementia and their family care partners. Featured presenter Wendy Barber, health coach and dementia care advocate, will do  a live demonstration of a convenient, fun, and home-based exercise program to inspirational music! Key topics of the workshop include:
personal experiences of care partners of older adults incorporating exercise into their daily caregiving routines
stress-reducing effects of physical exercise
strategies for making exercise fun and easy at home
caregiver skills training and support
and more!
Elder care professionals, current and future caregivers, and other interested community members are strongly encouraged to join the workshop.
To register and receive free materials, please email Tomeka Norton-Brown at the contact information below.
You can keep up-to-date on all ACTS2 events by visiting their Facebook.
Contact Name
Tomeka Norton-Brown
Add Event to Calendar
Thu, 12/10/2020 7:00 PM
Thu, 12/10/2020 8:15 PM
Eastern
Reducing Risk for Dementia: How to Make Physical Exercise Fun and Easy
---
ACTS2 Facebook