Diversity and Inclusion Resources
The Council is committed to advancing studenty, faculty, and staff knowledge of diversity, equity, and inclusion topics and services. The Council regularly updates the following collection of information sources for general knowledge, available services, and other relevant content.  
For an overview of diversity and inclusion at the FSU College of Medicine, see the Council on Diversity & Inclusion Fact Sheet [pdf]. 
Suggested Readings
Articles, books and websites on related topics:
Websites
The NCFDD is a national organization that provides online career development and mentoring resources for faculty, postdocs, and graduate students.To activate your account, select "Florida State University" from the member list and register with your institutional email address (e.g., @med.fsu.edu).
Facilities and Services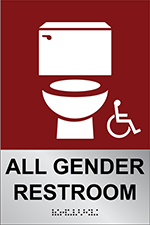 All Gender Restrooms
All Gender Restrooms are available at the FSU College of Medicine clinical and research buildings. These single-stall, locking restrooms display specific signage indicating that they are for use by anyone, regardless of gender identity or gender expression, and are handicap-accessible.
Lactation Rooms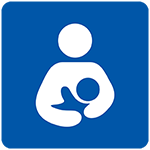 The College of Medicine main campus offers two lactation rooms for use by nursing/breastfeeding mothers. 
4412 in the John Thrasher Building 
3320F in the Biomedical Research Building; Medela Lactina Select breast pump available (donated by Tallahassee Memorial HealthCare) 
Contact Administrative Services to acquire card-swipe access to the lactation rooms.
Visitors can borrow an access card to the lactation rooms at the front desk in the Dean's Office (room 1160) or the front desk in Student Affairs (room 2180). Please report any lactation room issues to the front desk in the Dean's Office (644-1346).
For location details, including a map of the medical school interior, please see Maps & Directions. 
Wellness
Immigration Resources