What is Integrated Health Care?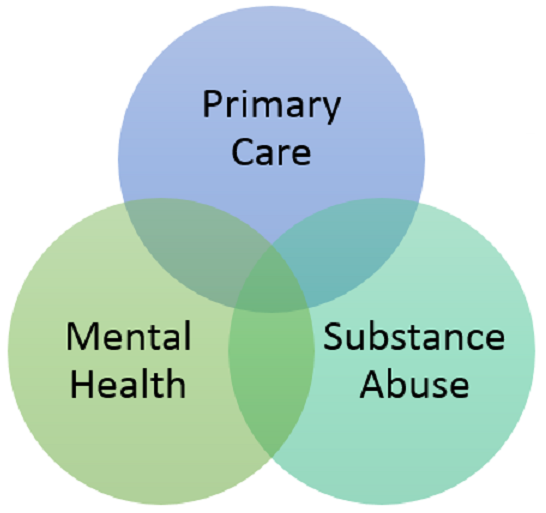 What is Integrated Care?
People with mental and substance abuse disorders may die decades earlier than the average person — mostly from untreated and preventable chronic illnesses like hypertension, diabetes, obesity, and cardiovascular disease that are aggravated by poor health habits such as inadequate physical activity, poor nutrition, smoking, and substance abuse. Barriers to primary care — coupled with challenges in navigating complex healthcare systems — have been a major obstacle to care.
At the same time, primary care settings have become the gateway to the behavioral health system, and primary care providers need support and resources to screen and treat individuals with behavioral and general health care needs.  
The solution lies in integrated care, the systematic coordination of general and behavioral healthcare. Integrating mental health, substance abuse, and primary care services produces the best outcomes and has been proven to be the most effective approach to caring for people with multiple healthcare needs.
What is Integrated Health Care (IC)?
An integrated health care system is one that provides both medical and mental/behavioral health services to address the whole person, not just one aspect of the consumer's health care needs.
Medical and behavioral providers collaborate to coordinate the assessment, treatment, and follow-up of both mental and physical health conditions.
Integrated healthcare reflects a holistic approach to health care that is strengths-based and person-centered. It represents an opportunity to improve care and reduce costs.
Key Elements of Integrated Health Care
A comprehensive screening and assessment.
Identification of a patient-centered physical and behavioral health "home" that provides opportunities for collaboration and co-location of services
The shared development and communication of care plans.
Care coordination and management to ensure care quality and provide support for consumers and providers.
Engagement of consumers in self-management and care planning.
 
SAMHSA-HRSA Center for Integrated Health Solutions, accessed 2015